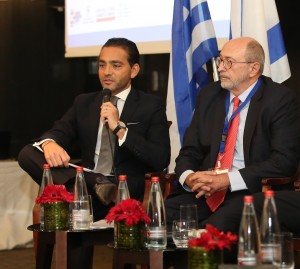 In the global economy, we are seeing higher global volatility due to trade wars, rising interest rates in the US and the progressive withdrawal of quantitative easing in Europe. Positioning in equity markets has become very defensive, with investors favouring the perceived safety of sectors; one of this being real-estate.
In 2019, trade tensions, tariffs and protectionism will likely be a source of volatility. Fears of an economic slowdown and the increasing U.S.-China trade tensions push investors out of stocks.
Therefore, the investors who seek a bit of safety in this challenging global environment would seek to invest in real-estate, and in one of Europe's fastest growing economy which, right now, sees most of its market indicators in the green.
Cyprus makes perfect sense!
The Cypriot economy is continuing its positive growth, with a remarkable growth rate of 3.9% in 2017 (almost twice the EU average) and unemployment dropping to 7.5% in August 2018. The positive economic growth has led to a series of upgrades of the Cyprus sovereign rating from international credit rating agencies.
The property transaction activity is recording a string comeback, signalling a new era of growth of the property market. Sales transactions in 2018 rose by about 17% compared to 2017. An increase in the value of projects per issued license has also been witnessed and subsequently enabling this impressive rise. Building permits continued their upward trend increasing in the 1st half of 2018, in comparison to the 1st half of 2017.
Overcoming the challenges faced in its recent years, and with its current stable economic indicators and its positive historical data in the real estate market, Cyprus is set continue its steady growth path and maintain its status as one of the fastest growing eurozone economies. Cyprus is ensuring that its prosperity maintains fruitful.